"As first-time homeowners, it is hard to know whom to trust when getting work done to your house. We had the good fortune to meet Billy Mock when we were replacing windows and a door on our new-to-us home. From the moment I met him, I just had a good feeling about him, and you know what? My gut was right. Olde Towne Window and Door did a beautiful job on our windows and doors. Not only was the work beautiful, but the professionalism and friendliness of Billy's team was top-notch as well.
Later, when our house needed siding, we immediately thought of Olde Towne. I didn't even bother to get competing estimates from other contractors because I trusted his company so much. Having him around our family was a treat and our home is now beautiful thanks to him. Olde Towne Window and Door offers beautiful, well-done work at a very fair price. They are fair, trustworthy, generous, and a joy to be around. We will always call them when we need work done and I highly recommend them to anyone looking for a contractor. In a time when it is difficult to know whom to trust with your hard-earned money, Billy is a sure thing."
"Jill Carrol"
Windows
| | |
| --- | --- |
| | Replacement windows can save you between 10 and 25 percent per year on heating and cooling if you have single-paned windows. They can make your home more comfortable, quiet, and attractive. Here we will discuss the following topics: |

Signs Your Windows Need Replacement:
There are a few determining factors that will help you decide if window replacement makes sense for your home. The following are just a few telltale signs that your windows need replacement.

Condensation builds up between the glass panes.
Windows let in too much air.
Exterior noise is ruining your interior tranquility.
Your windows are an eyesore.
Windows will not open or close easily or not at all.
Double hung windows will open but not stay up.
Window glass is difficult to clean.
Windows are falling apart or rotting.

Choosing The Right Replacement Windows: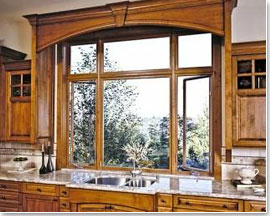 The thought of replacing all or most of your old windows with new replacement windows could be daunting and understandably so. Replacing all of the windows in your house could be extremely expensive, not to mention inconvenient.
But don not get discouraged too soon. Proper planning is the most effective way to ensure you install the right windows ones that complement your needs, style and budget.
Needs
There are many reasons that people choose to replace their old windows. Appearance, deterioration, maintenance, and energy efficiency are just a few. Once you decide to purchase new replacement windows for your home and determine the reason why you are replacing old windows, you automatically narrow down your search making it easier to reach a decision. Some window materials may be better for one reason, others for another.
Style
Once the budget is set, it is safe to start selecting your window style and materials. Think about the rooms in which the windows will be placed. Do they face the front of the house or are they hidden in the back? It is safe to use several different styles throughout your home. Keep in mind, however, that some windows may involve a bit more maintenance than others. For example wood replacement windows require a little more up-keeping than vinyl replacement windows, which are virtually maintenance free.
Budget
Deciding on the number of windows you need to replace and setting a budget that works for you should be your next step. Windows are generally priced very differently; hence, the number of windows you will be replacing will help you determine the most economical style of window.

Benefits Of Energy Efficient Windows: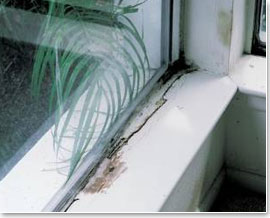 As you may have already guessed, there are extensive benefits of high performance windows; hence the words "high performance." Some of these benefits, however, extend beyond the more obvious ones. The following is just a quick look at many benefits that high performance windows offer:
Savings on both heating and cooling costs
One of the very first and foremost benefits of high performance windows is that they are exceptionally energy efficient. Gas-fills, insulation spacers and frames, as well as Low-E coatings can all considerably reduce the winter heat loss and summer heat gain.
Windows have represented a major source of unwanted heat loss, discomfort, and condensation problems in locations with cooler climates that require extensive heating. High performance windows perform well during the winter months by keeping the heat from escaping outside. On the other hand, climates that mainly require cooling have problems with windows that represent a major source of unwanted heat gain. High performance windows do well by keeping that heat out.
Improved comfort
High performance windows not only reduce energy costs but make homes more comfortable as well. Conventional and older windows with low glass temperature feel colder in winter months, have more drafts, and contribute to a person's heat being radiated to the window. However, high performance windows with lower U-factors offer much better insulation and more moderate window temperatures; thus, providing greater comfort.
Likewise, in the summer high performance windows will reduce the solar radiation coming though the glass making it more comfortable to the occupant.
Reduced condensation
High performance windows with good frames and glazing materials create warmer interior glass surfaces, resulting in less frost and condensation.
Improved daylight
Daylight and view are some of the other fundamental attributes of a window. High performance windows allow for larger glazing areas to be incorporated into house designs. This is available for both renovations and new construction installations. This greatly improves the view as well as lets in more daylight.
Prevents UV damage
High performance windows can significantly reduce the ultraviolet (UV) and other solar radiation. Coatings on glass can reduce the UV transmitted by up to 88%. Windows that block UV radiation reduce fabric, artwork, and paint fading.
Lower sound transmission
The heavy gas fills that high performance windows offer, greatly reduces the sound transmission from the outside to inside. The greater the number of panes, the better the sound absorption.

Window Manufacturers:
Note: Window manufacturers listed are described using products we typically recommend to clients. Most manufacturers carry a wide array of products, but we try to chose the highest quality products with the lowest possible cost from each manufacturer. We believe this gives our clients the best bang for their buck!

Photo Gallery
Top of the line wood and aluminum clad windows. Quality craftsmanship that is second to none.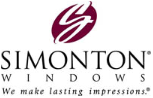 Photo Gallery
Simonton offers several distince window lines, so you can find the windows of your dreams for your home of your dreams. Explore each series with online literature that will help you discover the perfect window and door for you and your home.

Choosing The Right Replacement Windows: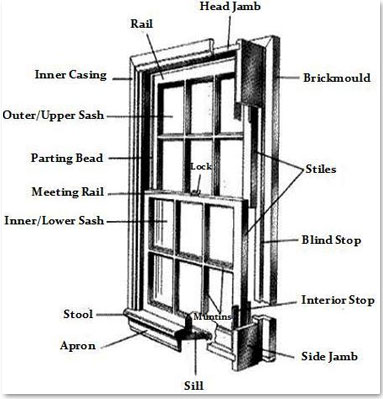 Apron: Inside flat trim member which is used under the stool at the bottom of the window.
Brickmould: Exterior mould installed around the window.
Blind Stop: A strip of material fastened to the inside perimeter of a window frame used to hold a sash in place. A blind stop is for the outer sash.
Inner Casing: Interior moulding applied around a window.
Jamb: The main vertical and horizontal parts of a window frame.
Lock: Sash fastener: a lock attached to the sashes of a double hung window that can fix both in the shut position.
Muntins: Any bar that divides window glass. Also called a grille, grid or windowpane divider.
Parting Bead: A vertical strip on each jamb that separates the sashes of a double-hung window.
Rail: Horizontal framing of a window sash.
Sash: A single assembly of stiles and rails made into a frame for holding glass.
Sill: The main horizontal part forming the bottom of the frame of a window.
Stiles: Vertical framing of the window sash.
Stool: A narrow shelf fitted across the lower part on the inside of a window opening.
Stops: A small strip fastened to a cased frame to hold a sash of a double-hung window in place.

Everything You Need To Know About Glass: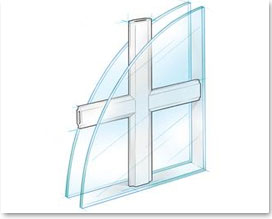 Layers of Glass
Single-Pane - Also known as a single-glazed; allows more daylight to pass through it than any other type. It, therefore, has very little insulating value. It provides only a thin barrier to the outside and thus accounts for considerable heat loss and gain.
Double-Pane - Also known as double-glazed; is the most popular choice of today in window replacement. Multiple layers of glass increase the window's ability to resist heat flow.
Triple-Pane - Also known as triple-glazed; heavier and more expensive than double-paned windows. These windows create an even more energy efficient window. A window with three panes is an investment rather than a purchase; it is most often used for northern climates and as sound proofing near airports and highways.
Types of Glass
Annealed - Glass without internal stresses caused by strengthening. Glass breaks into large sharp pieces.
Argon - Used for thermal insulation between two panes of glass.
Beveled - Glass cut at an angle to create a decorative look and provide interesting light diffraction not seen in clear float glass.
Caming - Metal used to bond pieces of glass together in patterns for a decorative look.
Krypton - Used for thermal insulation between two panes of glass. More efficient and expensive than argon.
Laminated - Glass fused with a thin layer of laminate to improve impact resistance (windshield).
Low-Emissivity< - Also known as Low-E; contains a film which reduces the passage of heat and UV rays.
Obscure - Semi-opaque to opaque privacy glass that allows light through but reduces transparency.
Self Cleaning - A nanometer scale coating of titanium dioxide that breaks down organic material and attracts water to wash it away.
Stained - Colored glass used as decorative accents.
Tempered - Strong glass that breaks into un-sharp, pebble sized pieces when broken.

Window Styles: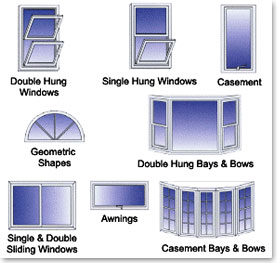 Awning: Often placed over or under picture windows for ventilation.
Bay: A composite of three or more windows, usually made up of a large center unit and two flanking units. Used a lot in breakfast nooks and specialty rooms.
Bow: A composite of four or more window units in a radial or bow formation
Geometric Picture: A fixed window that cannot be opened or moved. Designed for breathtaking views without obstruction.
Casement: Provides maximum ventilation with generous viewing area.
Double Hung: Good for a more traditional look or taller windows. In double hung windows, both sashes move independently.
Single & Double Sliding: Provides good ventilation, is easily operated, and easily maintained.
Single Hung: Good for a more traditional look or taller windows. In single hung windows only the bottom sash is movable

Construction Materials: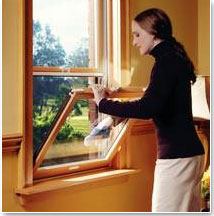 Wood: The most energy efficient; they are still the best insulation framing can offer. Wood is structural, so less is needed; which means less frame and more view. Wood windows also retain more resale value. Nothing adds as much elegance as wood.
Aluminum Clad: Offers all the beauty of wood inside without all the maintenance outside. They are appropriate for almost every climate and require minimal maintenance. In addition to delivering enhanced performance, clad-wood exteriors offer plenty of design flexibility. They are available in a range of clad color finishes to complement your home. Slightly higher in cost to wood windows.
Vinyl: Insulating performance almost equal to wood. They are low maintenance; they'll never need paint and won't flake, peel, or chip. At less than half the cost of wood windows, they allow you to stretch your investment or add more natural light to your home. They come in a wide variety of shapes, styles, and colors to fit your needs and wants, and most of the products we carry include a Manufacturer's Lifetime Guarantee. Our standard vinyl windows start as low as $350 per window installed.
Fiberglass: The next generation of window technology. As energy efficient and low-maintenance as vinyl, but structurally strong like wood, fiberglass offers the best of both worlds. Fiberglass windows also come pre-finished from the factory, but can be repainted any color to match the changing look of your home. Fiberglass windows cost about the same as aluminum clad windows.

Window Warranty Comparison:
Note: This is a snapshot of the area's most popular vinyl window manufacturers. Please check with your sales consultant for warranty details; always ask to see the window warranty. Olde Towne Window & Door is not responsible for any changes in warranty or errors in the information provided. Manufacturers highlighted in yellow are vinyl brands we sell.
| | | | | | | |
| --- | --- | --- | --- | --- | --- | --- |
| Manufacturer | Vinyl Warranty | Labor Warranty | Parts Warranty | Glass Breakage | Screen Warranty | Transferability |
| Atrium | Lifetime | 10 years | 10 years | n/a | n/a | Lifetime |
| CertainTeed | Lifetime | Lifetime | Lifetime | n/a | n/a | 20 years |
| Jeld-wen | Lifetime | Lifetime | Lifetime | n/a | n/a | 10 years |
| Marvin | 10 years | 10 years | 10 years | n/a | n/a | not transferable |
| Rusco | Lifetime | not provided by dealer | 20 years | n/a | 20 years | not transferable |
| Silver Line (Andersen) | Lifetime | not provided by dealer | Lifetime | n/a | n/a | not transferable |
| Simonton | Lifetime | Lifetime | Lifetime | Lifetime | Lifetime | Lifetime |
| WindowMaster | Lifetime | Lifetime | Lifetime | n/a | n/a | 10 years |

Installation Types: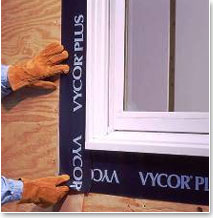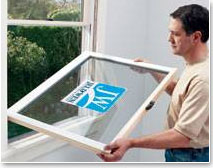 New Construction: A new vinyl window is nailed on to the exterior sheathing with an incorporated nailing fin. Flashing paper is then applied on top of the nailing fin and new trim is installed. This method can also be used when replacing vinyl windows if the current frame is leaking/rotting or if you want to maximize the daylight area.
Replacement: Installation begins with the complete removal of your existing windows, including the brickmould. A new window (and frame) is installed in the window opening. New/reused trim is installed. Most people chose this process if they have leaking/rotting window frames and want to install wood, aluminum clad wood or fiberglass windows. This process is the most time-consuming and expensive installation method.
Retrofit: In this method, only the sashes and stops are removed; the old window frame is left in the opening, and a new retrofit window is inserted into the existing opening. This method has the following advantages: quick installation, no exterior damage to repair and no painting to perform. However, you do lose a few inches of daylight, as the new window frame sits inside the old window frame. This method makes up about 95% of all vinyl replacement window installations.
Sash Replacement: Also known as a ZapPack or sash pack. Similar to a retrofit, only the sashes and stops are removed and the old window frame is left in the opening. Two spring loaded jambliners are installed on either side of the existing frame and the new sashes are snapped into place. This method is used for a quick, economical alternative to full frame replacement of double hung wood and aluminum clad wood windows.