See Our Reviews!
Please Review How we did !
Simply click on a site below to give us a review! We'd love a review on all of them if you have a few minutes!
Nice Things People Said About Us!
Monica and Warren Cox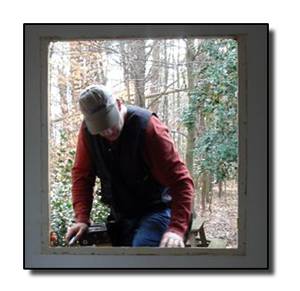 "We have lived in our home for 20 years and frequently discussed replacing the original, almost 40 year old windows. After making the decision to go with Milgard windows after a strong recommendation from one of our business vendors, we contacted the company he used. The meeting took place and although we were sold on Milgard, knowing they are top quality windows, we were not impressed with the overall knowledge of the sales person and their ability to properly install the windows.
Upon the recommendation from another friend, we contacted your business, Olde Towne Window and Door. Our meeting went extremely well as it was very apparent you were very experienced with window installation. Your company does not just pop windows in the frame of the house but instead looks at the full package, including the trim, insulation and complete, proper installation of the window.
Our new windows were installed recently and we could not be happier. Not only did you oversee the process but the installer did a superb job installing the windows, not missing any detail. We strongly recommend Olde Towne Window and Door that offer a fair price for top notch, quality windows and more importantly the professional installation, no short cuts.
We wish we had made the decision to do this improvement years ago. The house looks rejuvenated and like new. The energy tax credit is a plus too. Our greatest appreciation and thanks for a five-star professional installation of our new Milgard windows."
Sara Sealock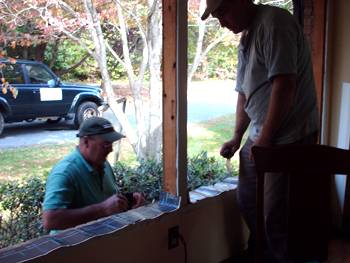 "I am writing to thank you for the excellent service, superior product quality and extraordinary experience I had buying windows from Olde Towne Window and Door.
As you know, I contacted and met with several window suppliers in the local DC area and was very disappointed with the annoying sales tactics, lack of knowledge and mysterious pricing strategies used by various companies in the region. My meeting with you was a very different experience. You patiently answered all of my questions, offered great advice in regards to technical issues and design, and gave me the exact product I wanted at a very reasonable price.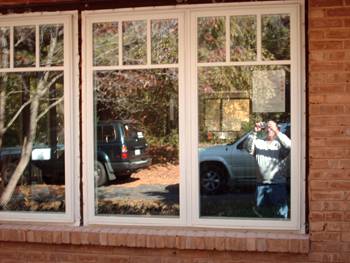 All in all, I could not have asked for a better experience in working with you, Carlton and the rest of your installation crew. It has been several months since the
windows have been installed and I am more confident than ever that I made the best possible choice going with your company and Milgard Windows.
I have already recommended your company to friends and neighbors and would not hesitate to recommend you in the future to anyone looking for top quality windows and service. Once again, thank you for going above and beyond -- you have made a customer for life!"
Stacey and Dan Heaney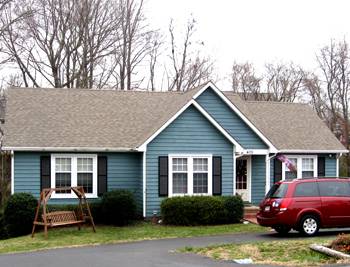 "Thank you so much for installing beautiful, new windows in our home! The windows have made our little house look charming while keeping us warm inside. My young boys had never opened a window until the new ones were installed. They love having their windows open on warm days!
Since our home is located close to the road I have noticed a remarkable difference in the amount of street noise I hear, especially the early morning trash pickup. It' wonderful! All of this has been money well spent.
I also appreciate the honesty that you bring to your work. I never had any doubt that you were putting in the best set of windows for our budget and need. Your crew also took great care in cleaning up when the job was complete. That was a blessing!"
Catherine and David Jennings
"If you've ever done any renovation, you know how important it is to have trusted contractors and vendors. We've used Olde Towne Window and Door for two jobs now, one rather large and one smaller job. Both times they have followed through on every aspect of the job: offering good advice, representing excellent products at fair prices, delivering on time and importantly, taking care of changes or revisions that invariably arise in renovation projects. We are thrilled with our gorgeous French doors and beautiful windows. Billy Mock has years of experience in his field. He treated us with honesty and integrity, and a real desire to see us have the right product for our taste and budget. Olde Towne Window and Door is the kind of company that one needs to get through the sometimes tough and trying experience of renovation."